Hello my name is Hope Harvey and am the director at Miss Adele's Learning Center.
For the past 10 years I've been teaching children all ages here at MALC.
I was so excited to have been promoted as director by the new owner KKD USA LLC.
My solid know-how in education and my very important networking ability in Polk County make the direction of this center running smoothly and happily.
I love children they are my big family! I'm thrilled to inform all the families about new projects and programs we'll be offering soon for children age 0 to 5.
Come and schedule a tour or simply stop by for a talk I'll be happy to meet you and your little ones .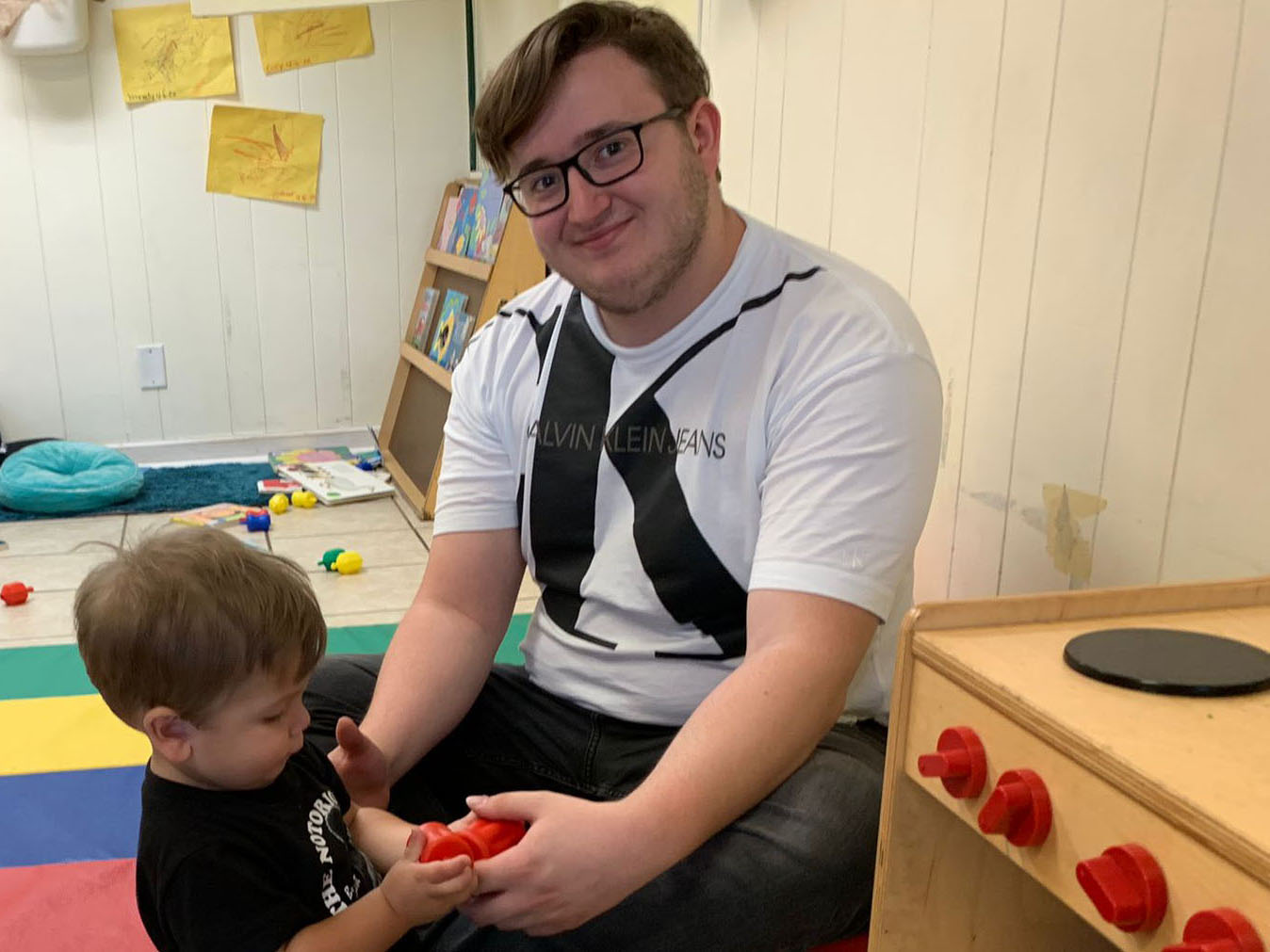 Hello my name is Derek Gallo.
I grew up in Europe, now I'm a citizen of Lakeland and love it!
At Miss Adele's Learning Center I take care of the administration and bookkeeping but most of all I like to welcome everyone at the main door.
Either you arrive or you leave I'll be happy to see you!
Hi there my name is Caitlin Castro. 
I have worked with children and families for 10 years! I have an associates degree in early childhood education and management as well as a bachelor's in psychology.
I have a national CDA and have even done some social work!
My goal here at Miss Adele's learning center is to help provide the best quality care for all our children and their families.
My name is Carina Chaitoo and I attend Polk State College for my AA degree in Business Management.
I love working for Miss Adele's because I have a passion for teaching and I want to get them young.
Miss Adele's has great people!
I met a lot a great people at Miss Adele's and will continue to met awesome people.
My name is Faith Miller and I'm a one year olds teacher at Miss Adele's Learning Center and we have so much fun!
I look forward to teaching your one year olds and watching them grow.
My name is Jenna Mendoza, I have two little boys of my own.
I started my teaching journey in 2014 through the LGHS dual enrollment childhood education class.
I also help out in my churchs nursery, along with being the assistant teacher here at Miss Adele's.
Hi my name is Abigail Ray and I am the infant teacher.
I have worked in childcare for 6 years. I'm from Kansas State and I moved to Florida a year ago .
I've started working at Miss Adele 's in March taking care of the infant room.
I have 4 beautiful children age 4 to 10 months. I've worked in child care for the past six years, I love being around children to play with them. Can't wait to meet you all !
My name is Gabrielle Macbride, I am our Lead Two year old teacher here at Miss Adele's Learning Center.
I have been in childcare for 8 years. I started interning at my local coast guard base Child Development Center back in 2014.
I have my Child Development Associates Certification through Ashworth College in Georgia. I also have my Registered Behavioral Therapist certification.
My favorite thing about this field is the learning never ends not only for the children, but for us as providers also!
I am so excited to be here shaping little minds, as birth to 5 years of age are the most important learning years after all!
Hello, my name is Autumn McComas and I started my childcare journey in 2012 as an intern while aquiring my CDA and staffing credentials.
I am currently working on a directors credential and one day plan to have my own center.
I chose childcare because It is always a good day to learn something new and it is so rewarding to help shape the little minds of the future while having fun, new experiences.
Hi my name is Candice Moore, I'm from Delaware now residing in the sunny Florida.
I like to work with children especially the most little one.
At Miss Adeles I'm in charge of the 1year old room.
I have 6 beautiful toddlers to take care of, but I can take up to 10 in this room.
I like to dance and play with them, to help them grow with the best of my ability.