Perfect DCF Inspection Record
Miss Adele's Learning Center has a perfect record with the Department of Children and Families.
Several times per year, DCF will inspect all early childhood education centers in the state and evaluate us based on compliance with state regulations.
Miss Adele's Learning Center is one of the few centers with a completely perfect record consistently.
We at Miss Adele's Learning Center are dedicated to creating an amazing learning environment – and one of the most important aspects of any such environment are the teachers working in it.
All of our classrooms have two teachers, which allows for greater supervision and a safer environment.
Teacher experience and consistency are critical elements to any successful early childhood program.
Our lead teachers average ten years of early childhood experience, with an average tenure at Miss Adele's of nearly six years. Each classroom's lead teacher has a Child Development Associates Degree (or a more advanced degree.)
Additionally, every staff member at Miss Adele's Learning Center has First Aid and CPR training and certification, and also has certification in Safe Sleep Practices.
All staff members also are certified in literacy training in the ages of birth through age five. Each year, all teachers also receive 25 additional training hours in their particular age group.
Miss Adele's uses the "Learn Every Day" curriculum, which lays out a basis for educating children with various books, music, nature, and other methods.
Our teachers are truly the most prepared and well-equipped in Polk County, and they'd love to help your child learn and grow.
All children love going to the playground. Our students at Miss Adele's are no different – so we decided to create a unique playground experience in our center. We are home to a park-like playground, with various age appropriate equipment and areas for children to play in.
We have two playgrounds, with one for older (3-5) students and one for younger (1-2). We also have a covered outside play area for our infants. Outside play occurs regularly throughout the school day at Miss Adele's Learning Center.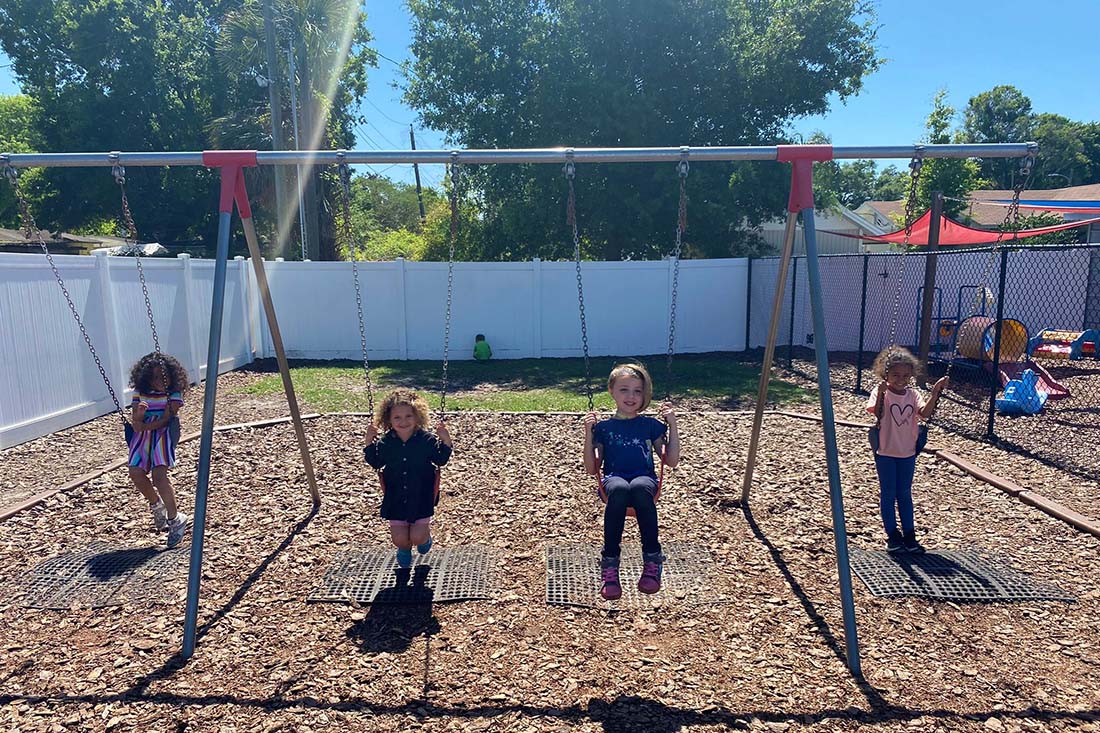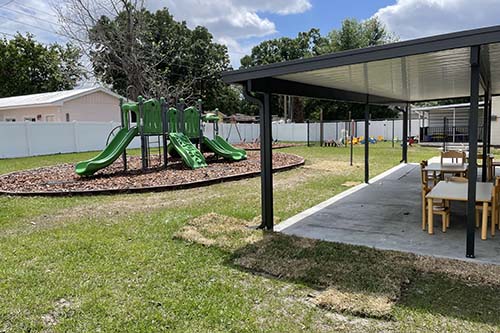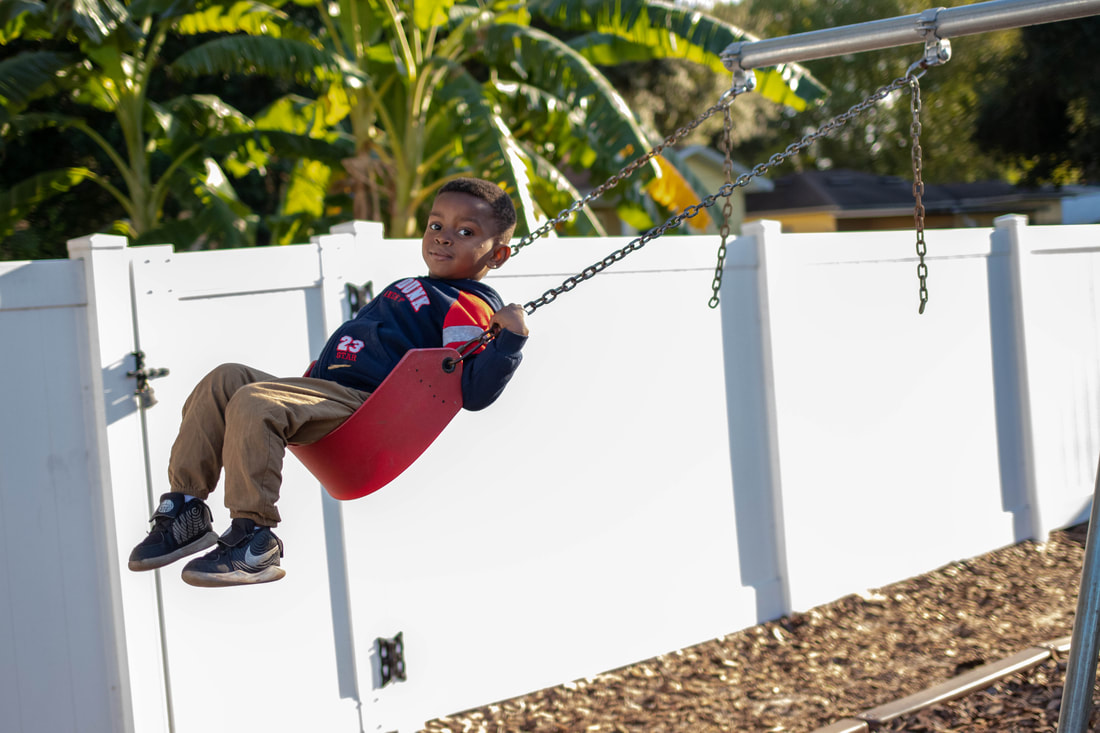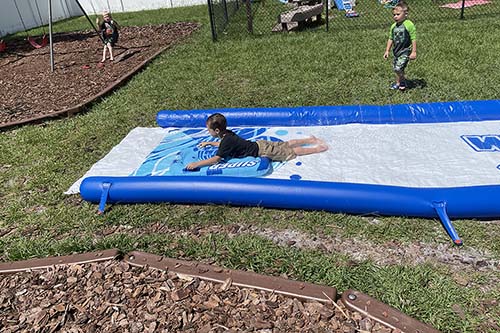 The safety and security of your child is most important to us at Miss Adele's Learning Center. Our philosophy is that safety depends first and foremost on people and processes. 
While we do have coded access to our facility and 24/7 live classroom cameras, it's a highly trained staff and rigorous safety protocols that ensure the safest environment possible. We have multiple emergency exits from the school in the unlikely event of an emergency.
We have detailed safety and security procedures for all possible events, and practice these procedures regularly to be ready and prepared at all times.